On Saturday 25 February, the 12 members of the second national representation of parents were elected: four for elementary education, six for secondary education and two for the competence centres for special needs education. 71 sectoral representatives took part in the election, including 37 candidates (19 for elementary education, 14 for secondary education and 4 for the competence centres for special needs education). The election took place at the Geesseknäppchen Forum in Luxembourg, in the presence of the Minister of National Education, Children and Youth, Claude Meisch, and representatives of the Luxembourg National Pupils' Conference (CNEL).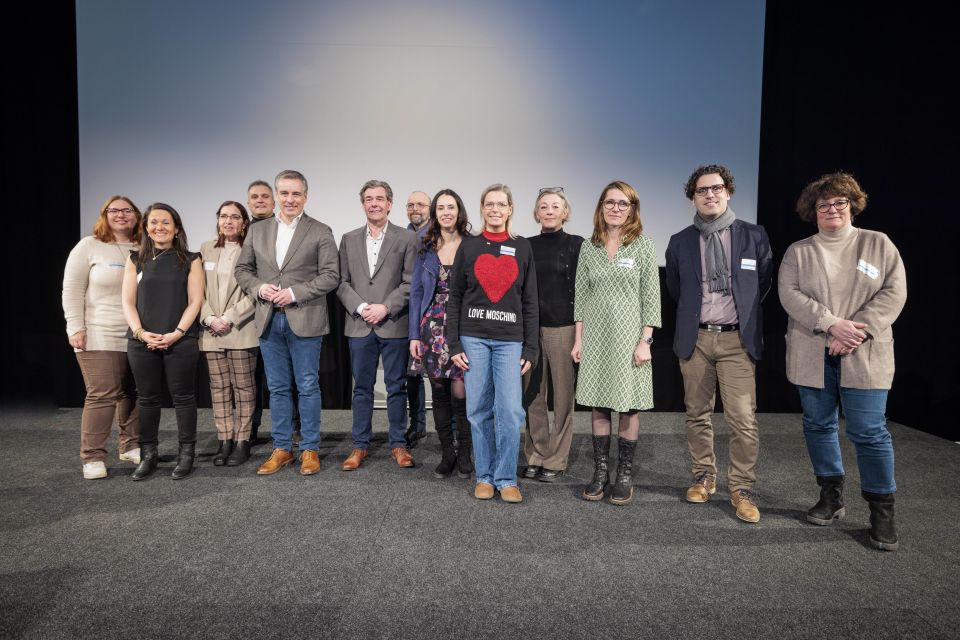 Parenting today is an important task. Working together with other parents for the benefit of children and young people deserves great recognition. Throughout the last years, the national representation of parents has been a strong partner of the national education system. A listening ear and an important voice to discuss the well-being and education of our children on an equal footing", underlines Minister Meisch.
The national representation of parents was introduced by the law of 1 August 2018, and the first representation was elected in February 2020. Its mission is to raise the voice of parents in the education debate. This adds a new dimension to the partnership between school and parents. One of the roles of the national representatives is to speak on behalf of all parents in the country on all issues affecting the interests of parents and pupils. To enable them to carry out their duties to the best of their ability, elected representatives are given eight days' leave per year.
The national representation is made up of 12 members appointed by and from the representatives of the three sectors. These sectoral representatives were elected in advance, namely two sectoral representatives per primary school directorate, two per public high school, one per private high school and two per competence centre.
For the election of the second national representation on 25 February 2023, participants and candidates were able to get to know each other in working groups before voting.
Elected parents at local, sectoral and national level have access to a secure electronic platform to share and communicate with each other. In addition, a polling function allows national representatives to gather and better reflect the views of local representatives.
The national representatives elected in 2023 are:
For elementary education:
Alain Massen
Mike Wampach
Christian Pierret
Carla Carvalho
For secondary education:
Sylvie Strasser
Jorge De Sousa
Christiane Schaus
Stella Falkenberg
Clothilde Voisin
Sandra Zins
For the competence centres for specialised psycho-educational follow-up
Paula Da Cruz
Eduardo Neves Do Rosario
The 12 elected representatives appointed Alain Massen as the president of the second national representation of parents.
Press release by the Ministry of Education, Children and Youth